Packs and Dogs Beer Fest II
Saturday evening, Ryan and I met up with some of his dude friends at our local Beer Fest. The event, sponsored by Packs and Dogs (Shiloh Street, Mt Washington), offered drinkers a chance to sample more than 100 craft beers! Redbeard's provided some hot, delicious bar food. Breweries sent their friendliest and most knowledgeable folks to acquaint attendees with their beer. What more could I ask for?
Well, for starters, a bigger glass. As we entered the event, we were each given a small glass to use for sampling. Getting a buzz at Beer Fest was clearly going to take a while.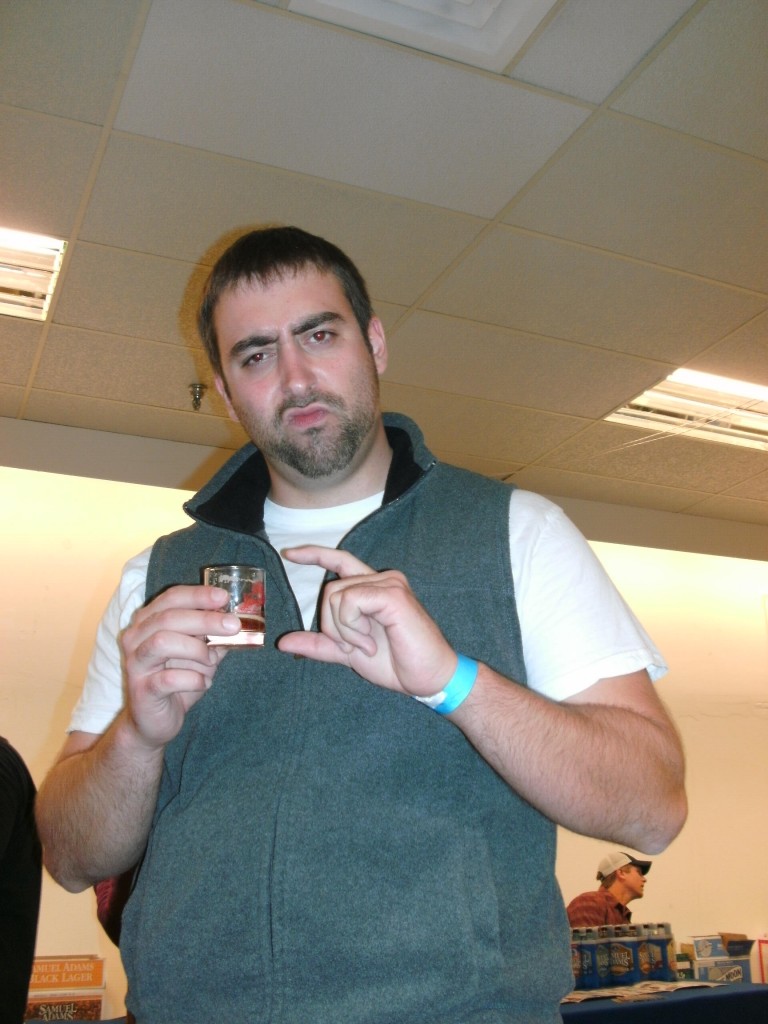 The Redbeards buffet was ready promptly as the event began, so Ryan and I made sure to grab our plates early! After all, "ya gotta have a base." My food may not look great in this photo, but in fact, the selection of "bar food" was pretty great. Sausage-stuffed banana peppers, fried chicken tenders and ravioli, and sausage-stuffed mushrooms were just a few of the choices, and I especially enjoyed the sausage-stuffed items. Cheddar, swiss, and pepper jack cheese cubes were piled next to tortilla chips and various dips. My favorite snack of the night was the ice-cold jumbo shrimp, peppered with a zesty hit of Old Bay and served with cocktail sauce. Oh yeah, now we're ready to drink!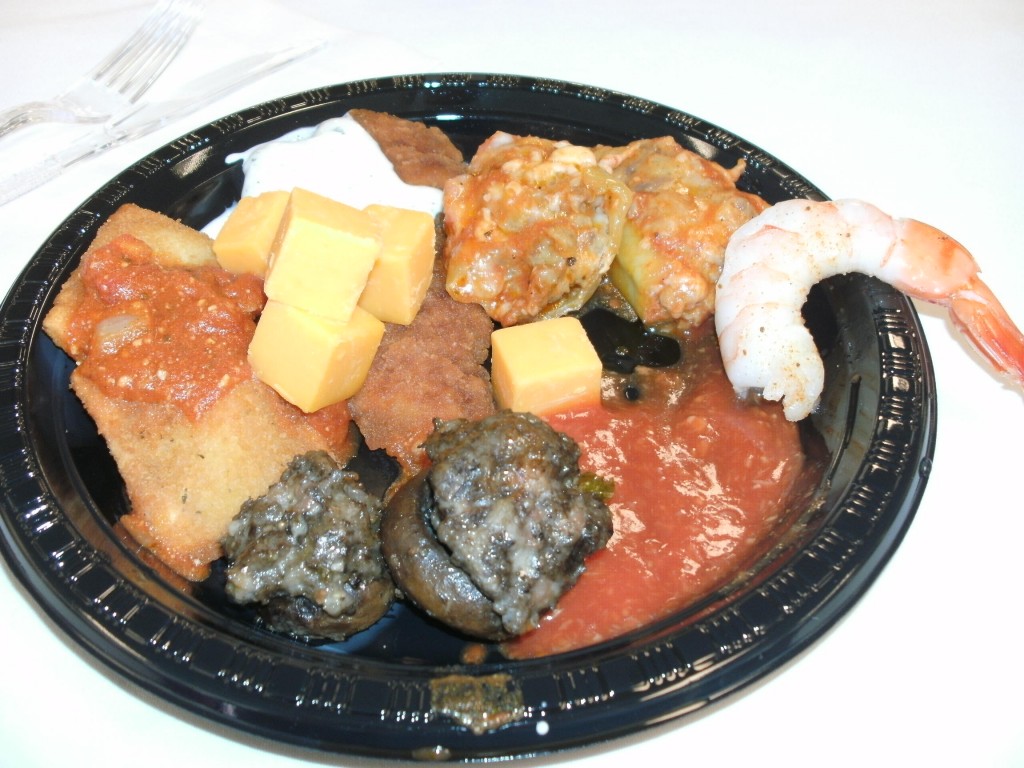 So, we began making our rounds. The crowd grew thick and the music and good spirits filled the room. The guys and I tried many beers over the next two hours, and it wasn't easy to remember which ones were our favorites. In some cases, we even had to try certain beers three or four times! I began taking pictures of beers I loved, or at least pictures of their bottles. Some highlights:
From Oskar Blues, Old Chub…a dark beer with a great coffee taste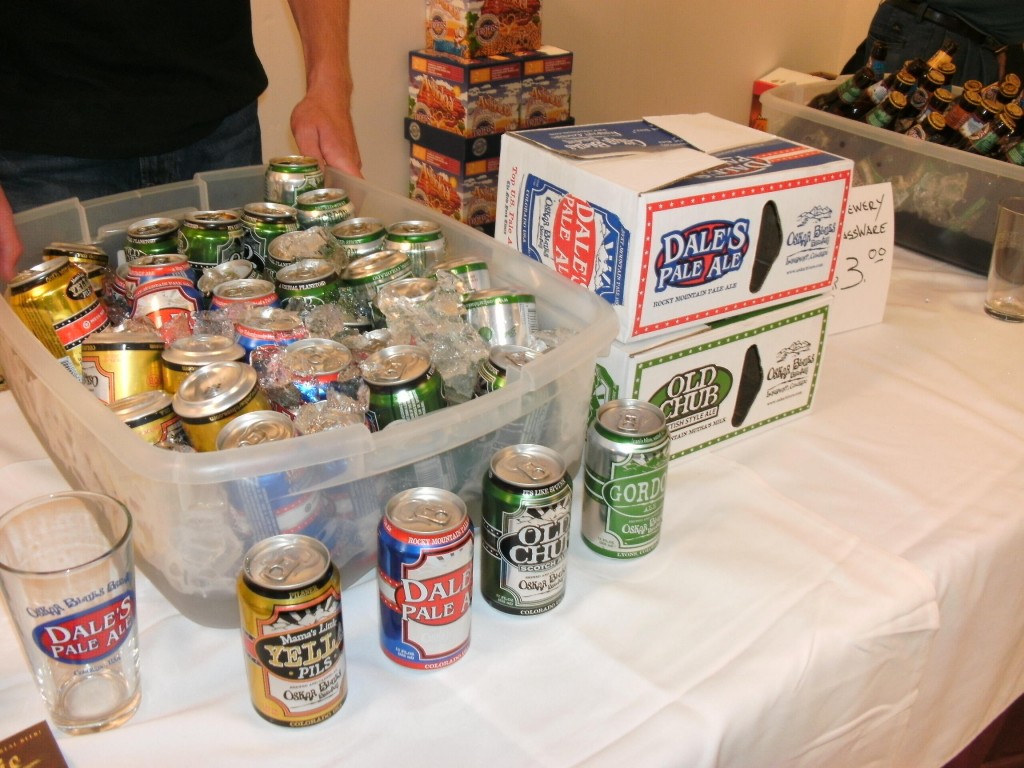 I'm a big fan of a Belgian-style wheat beer, as well as any kind of spicy autumn seasonal brew. Golden Cap hit both nails right on their heads. Also, check out that label! AWESOME.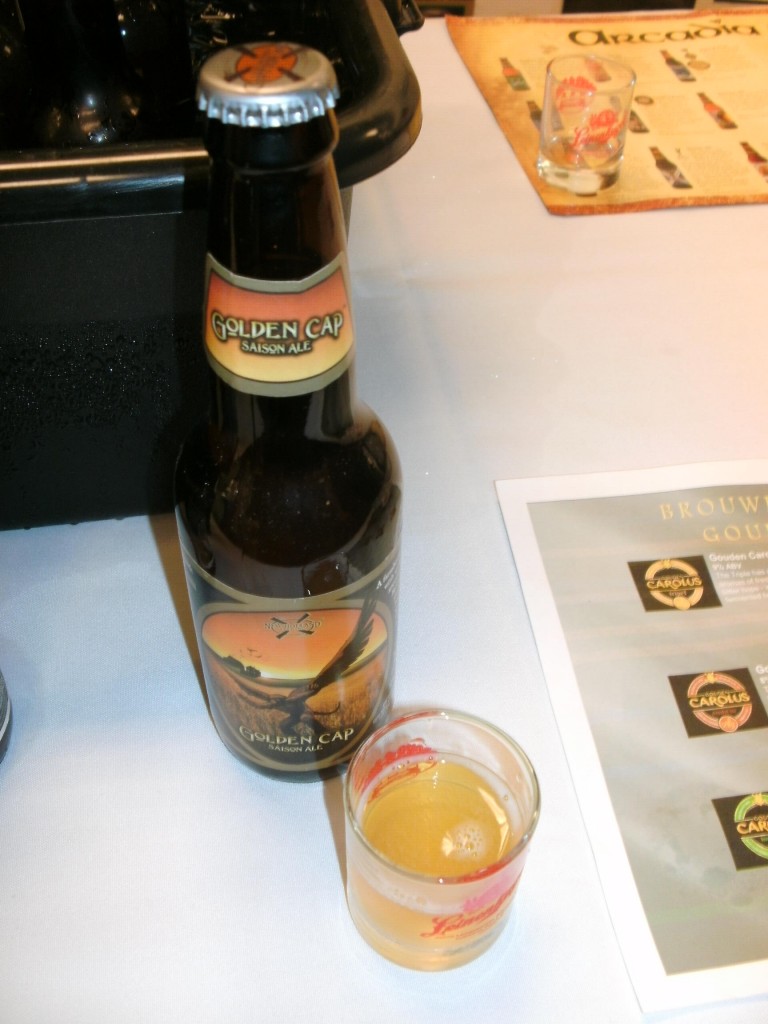 The people at the Samuel Adams table were very nice and also very knowledgable. Sam Adams made it a point to have raw and toasted barley on their table, and the representative was happy to explain how ingredients are combined to cultivate a particular taste in different beers. I tried their newish Latitude 48, a hoppy IPA. Again, Sam Adams is at the top of it's game.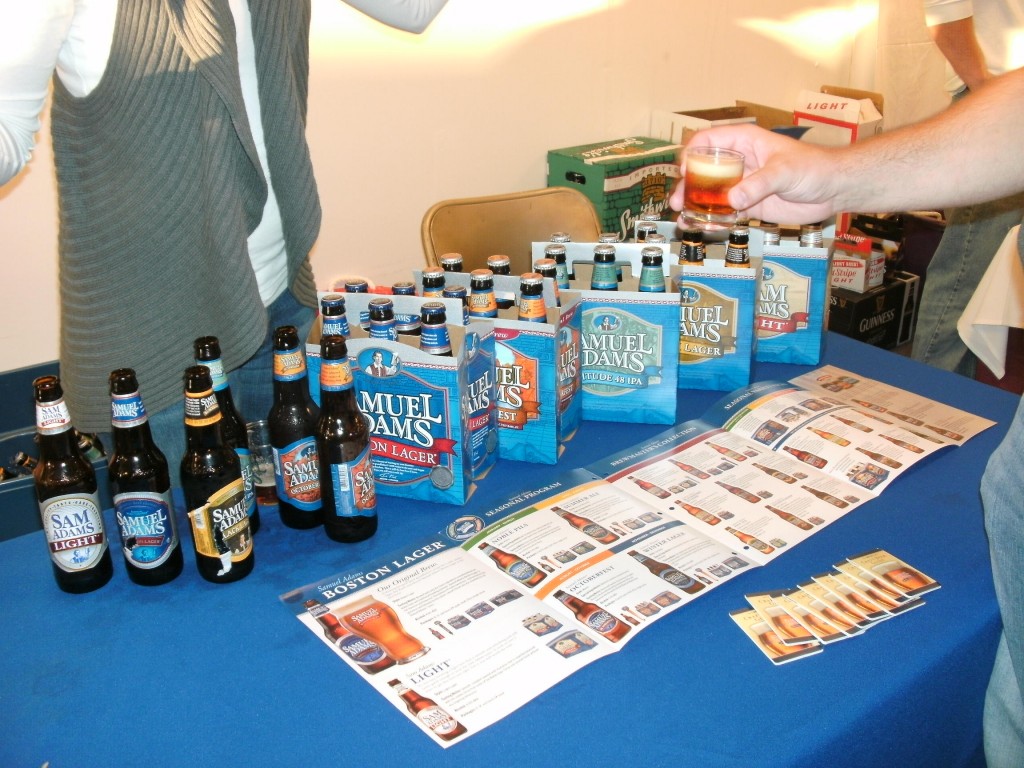 By this point, everyone had "sampled" enough beer to loosen up. I don't know these guys, but they looked like they were having fun so I snapped their picture. Also, cool hats from Leinenkugel!!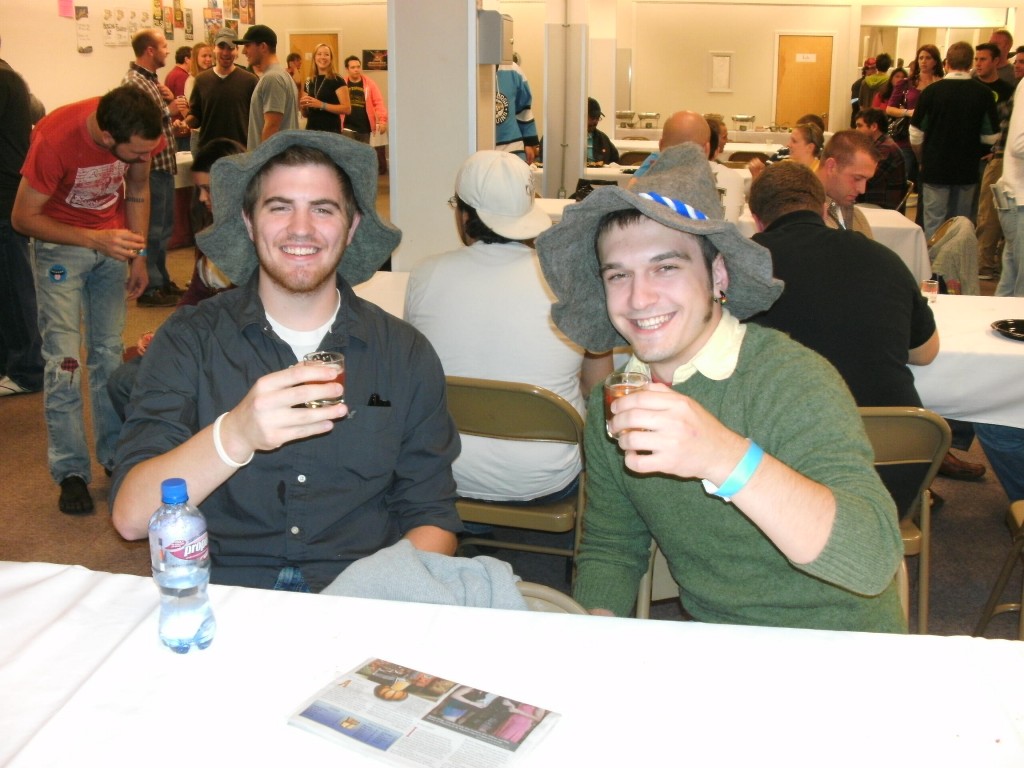 My favorite beers came from Victory Brewing Company. My dude-friends and I enjoyed the Golden Monkey, a light & crispy Belgian-style ale. My personal favorite BY FAR was the Moonglow Weizenbock! The weizenbock is a dark, spicy beer that tastes exactly the way fall feels. It's a flavorful brew, but I didn't find it overwhelming at all. Moonglow is a fall seasonal beer, so I'm happy I found it before it disappears for the year! Time to stock up!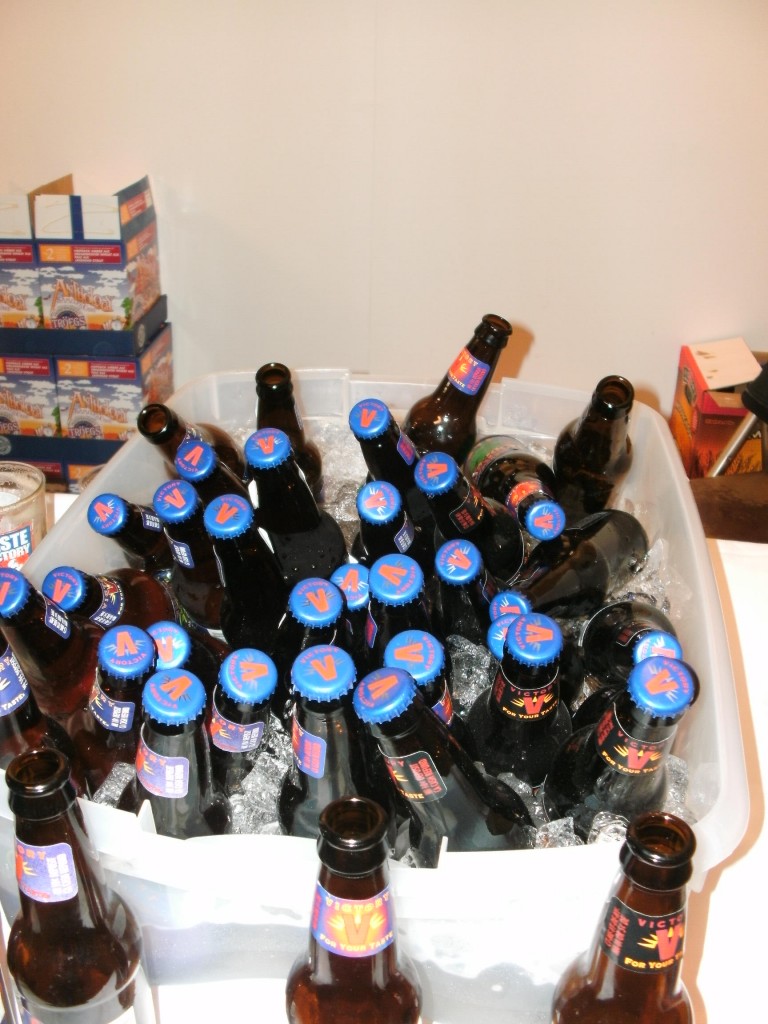 As our sudsy evening began to come to an end, I noticed lots of folks paying attention to the guy playing classic rock tunes on his guitar at the front of the room. He did a GREAT job of keeping the energy up at Beer Fest! So, instead of letting him finish and bow out gracefully, the crowd rallied around our Neil Young look-a-like chanting "One More Song!!" This guy played "Rockin' in the Free World" PERFECTLY and the revelers LOVED it! People were dancing and singing and fist pumping and lighter-lighting. And it was all done in earnest…he really did rock our butts off, and we were genuinely rocking out. When he finished, everyone went crazy, and you could tell by the look on our guitar-player's face, that he had just as good a time as we did. It was an unforgettable moment. Really great. Check out the crowd in the mirrors of this photo…so cool.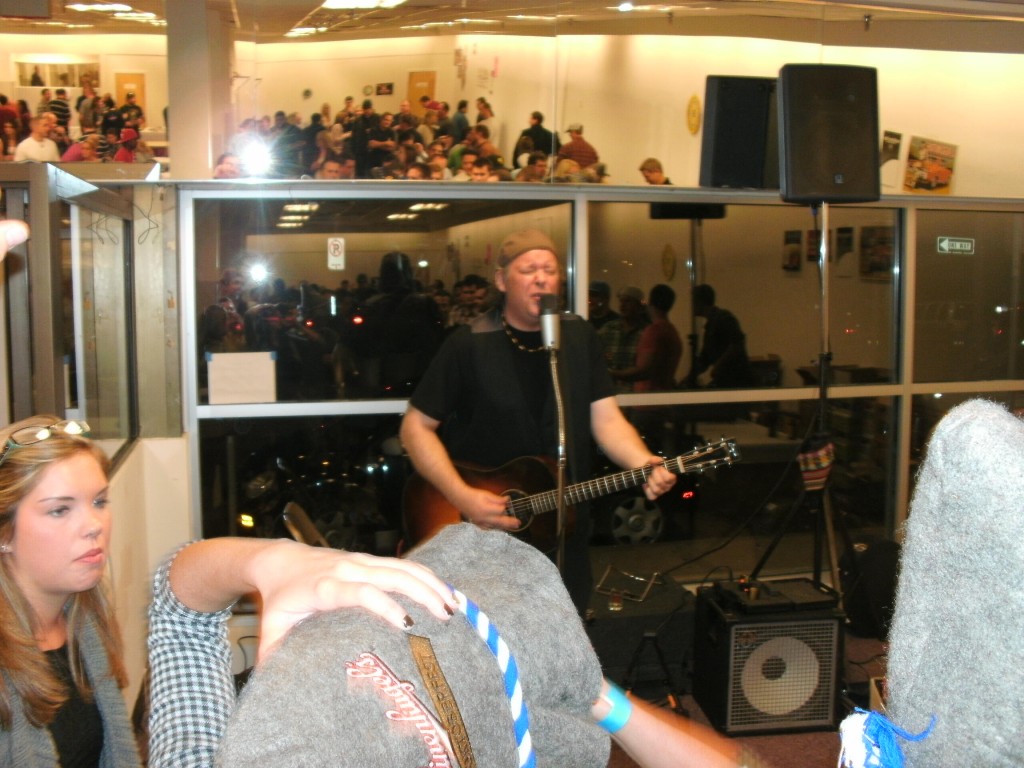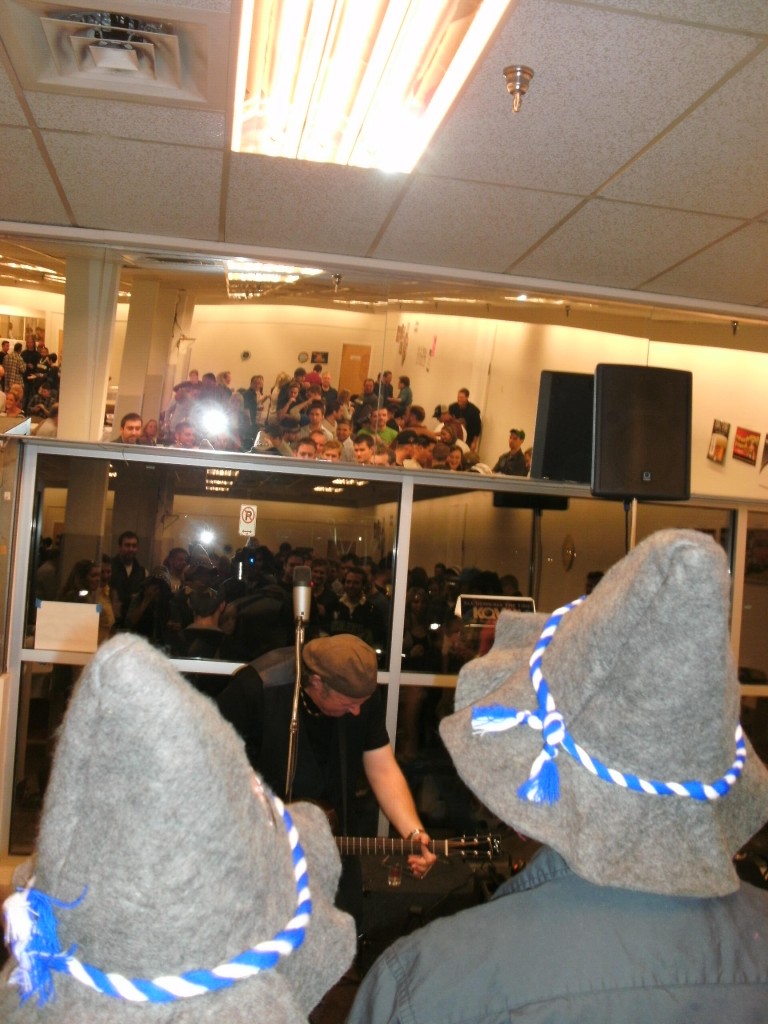 After that, I took my slightly buzzed and totally rocked butt home to bed. Beer is the best.