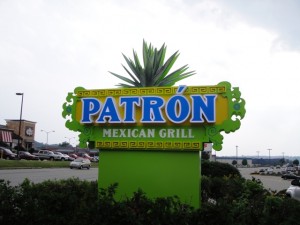 Patron's Mexican Grill, Monroeville
If you've read any of my reviews, you already know what a huge fan I am of Mexican food. What's better than meat, cheese, chips, and roasted pepper sauces? Nothing I say!
A few months ago, a Mexican restaurant opened in Monroeville by the name of Patron. I had heard from several people that this was an "authentic" place. Well, I'm always speculative when people tell me that they've finally found real Mexican food- I've been disappointed before.
Five of us arrived at Patron with our appetites. From the outside, Patron's sure seems like a chain restaurant; there's a huge sign, double swinging doors, and a big hostess table as you walk in- these things are usually absent from smaller, privately owned establishments. The décor at Patron's is BRIGHT. Neon colors abound… everywhere. The tables and chairs are painted with sombreros, fiestas, and the walls were covered with plenty of Mexican paintings. Picture lots of lime green, and you'll know what I'm talking about. We were immediately seated and served chips and salsa that were quite tasty. While reviewing the menus, a few blended, flavored (peach and watermelon) margaritas were ordered. It was happy hour, so they generously only charged us $5.95 per drink. The drinks were refreshing, and had plenty of tequila in them- they quickly disappeared.
Amanda Marie, our waitress, arrived with fresh chips and took our orders. We chose a Carne Asada Plate, Chicken Chimichanga, Fiesta Burrito, and Carne Asada Tacos. One of our party wanted soup, but they didn't offer any. No tortilla soup in a Mexican restaurant? Yikes! Our meals arrived (be careful the plates are really hot!) and we began to dig in. My Carne Asada tacos were excellent; the meat was juicy and tender, and the Pico de Gallo was a nice accompaniment to cool down the heat of the tomatillo sauce. The Fiesta Burrito was tasty with chicken, and flour tortilla and plenty of refried beans and jack cheese. The Chimichanga was the only dish that disappointed- it wasn't a Chimichanga at all; it was merely rolled like an enchilada, and deep-fried… it was also SMALL.
Entrees at Patron's start at around $9.00, and go up to $23.00.
We received excellent service at Patron's. Amanda Maria told us her life story (she was 1st generation Italian, and born on an airplane) and kept the drinks and chips coming. The food was good, but not great. Patron's needs to work out their "Chimichanga" problem, and get some soup! Would I recommend Patron's? Absolutely. It's a fun restaurant, perfect for family outings of special occasions. Ole!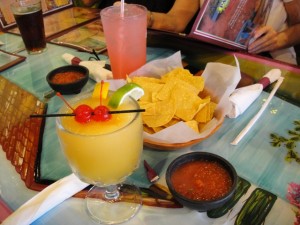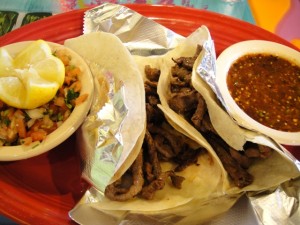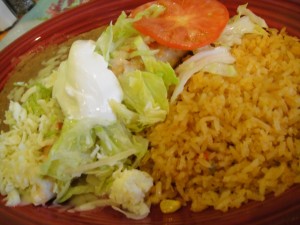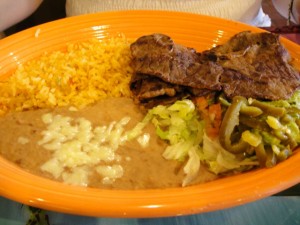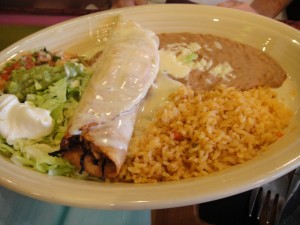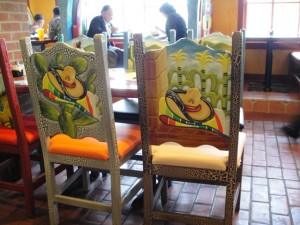 Patron Mexican Grille
(412) 373-2555
Monroeville
245 Mall Boulevard (formerly Chili's)
Monroeville, PA 15146
www.patronmexgrill.com
Chef Chuck Kerber
chuck@cooksandeats.com