Don Pablo's, Monroeville, PA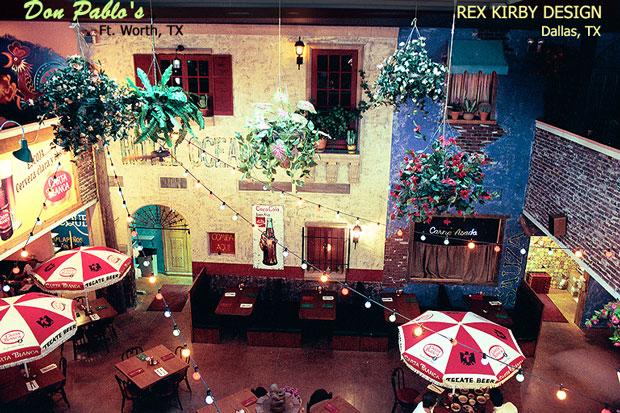 Don Pablo's, Monroeville, PA
Chain Restaurants…what's to say?  I've never been a huge fan, but there are exceptions.  Friday's, for example is a decent place; the food is good, the service is above average, and the drinks aren't bad.  Don Pablo's is another example- the food is good, and you usually know what you're going to get, no matter which location you choose.
I've been to Don Pablo's on several occasions.  The only problem is you never know what's going to happen.  Sometimes the food is good, sometimes it isn't.  The service is usually fine, but once or twice we've waited almost an hour for our meals, and the restaurant was empty.  On a recent visit, we had a good experience for a change.
The reason I like Don Pablo's (and keep giving them the benefit of the doubt) is that I really like Mexican food.  Another reason- they make their tortillas on site; you even get to watch the dough being pressed and cooked.  On this particular night, there were five of us, and we were celebrating a birthday.  (Note to self:  never tell the wait staff that someone in your party is celebrating a birthday).  We started with a few Margaritas that were good (thanks for not skimping on the Jose Cuervo!) and complimentary chips and salsa.  The chips at Don Pablo's are excellent.  The salsa is equally good.  Extra salty chips make for a thirsty crew, more drinks please.
I ordered the fish tacos.  Most people on the East Coast cringe when I do this….they've never experienced fish tacos before, and are sure they aren't palatable.  Fish tacos were everywhere in California; a staple of my diet growing up.  The fish at Don Pablo's can be ordered fried of grilled- your preference.  The tacos come with lettuce, jack cheese, pico de gallo, and rice and beans.  My tacos were great; the homemade shells were soft and the fish was cooked perfectly.  The jack cheese melted on the tortillas, and the crisp, cold lettuce added nice texture.  Steak Fajitas were also ordered at our table; they came sizzling with hints of lime and grilled peppers.  Our friends really enjoyed their fajitas, and they had enough to share.  Another friend of ours ordered the Chicken Taco Salad.  The salad was served in a crisp flour tortilla bowl with peppers, onions, pico de gallo, jack cheese, guacamole and sour cream.  The salad looked good; no burnt lettuce and the guacamole were fresh.   The best/worst part of the evening was watching the staff sing happy birthday at our table while my friend wore a Sombrero.  Please stop!
Prices at Don Pablo's are reasonable, appetizers start at around $7.00, dinners begin at $8.00, and top out around $16.00.
Overall the food at Don Pablo's is good.  The service is good.  Everything is good, just not great.  Don Pablo's is an average Mexican restaurant with good quality food, just not great food.  Let's classify it as Americanized Mexican food.  If the service and food were better on a consistent basis, this just might be a great Mexican eatery, just not yet.
Don Pablo's Mexican Kitchen donpablos.com (412) 788-8222 140 Andrew Dr
Pittsburgh, PA 15275